LWD
did constant work for the website and postal advertising campaigns of the largest home shopping, gardening specialist in Europe,
Bakker, Hillegom
. Until they ceased to exist.. 8 years in total
LWD reached a translation total of over 2,000,000 (TWO MILLION) words for Bakker in November 2016. Pictures here of 1M words in 2013.



LWD
regularly translates policy documents for the international department of
Letterland Primary School
in Almere.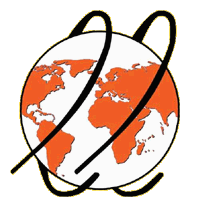 LWD translated important stuff for a fabulous new recruitment agency.
>>"I have seldom been helped so thoroughly. I was given VIP treatment over the whole course of our engagement and LWD went out of their way to fit in with my plans instead of their own. Extremely customer friendly and definitely an experience worth repeating! Good quality work, fast delivery and all at a very reasonable price!
Ik heb zelden meegemaakt dat er zo erg met je wordt meegedacht. Als klant ben ik als VIP behandeld en er is in het gehele traject rekening gehouden met mijn deadlines in plaats van de planning van LWD. Zeer klantvriendelijk en zeker voor herhaling vatbaar! Kwaliteit goed, snelheid perfect en prijs zeer redelijk!"
Afsha Alam, Sales Manager FreshConnections <<

LWD helped out a new start-up - WorldWide Visible - by translating their website and the subtitles for YouTube films.
>>"Caroline is: expertise and a good, sympathetic service, all rolled into one.
Caroline is: vakmanschap en een hartverwarmende dienstverlening, in EEN." - Cor Toonen van WorldWide Visible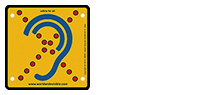 LWD has been translating film synopses for 2C Film in Amsterdam... some scary stuff in there! :) but lots of fun stuff too.

LWD did some paperwork translations lately (June 2014) for Carya Capital of Amsterdam (NOT the website).
LOGO NOT AVAILABLE


LWD translated the website for HapToMotion, summer 2013, much to their satisfaction (of course).
LWD
helped
International Almere
become more professional and translated their new statutes
.

LWD
translated the website for
Netage.nl
, much to their satisfaction.



LWD made all the Dutch texts into English for Almere Veertje to use on their boat and 'train' tours around Almere.



LWD
translated the longer lasting pages on
Almere City Marketing
's website - all the information you'd need on Almere.




Poloclub Vreeland ...
is now legible in English, thanks to
LWD

's website
translation.



LWD
helped to translate some of
Westienederland.nl
pages into English
(work in progress)
.


LWD

translated the

GIVE MILK STOP AIDS
.nl
site for the .com and .org and also translated the Annual Report 2010 (in 2011). The website was also translated in 2014.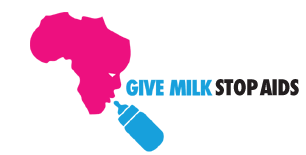 LWD
edited documents for

Expats@Work

on a regular basis for quite a while and also for

Holland Bayern Haus.
>> I enjoy working with Caroline. She helps me with translations of assignments and exercises, which I use for expat life and career coaching. She advised me on my website and it didn't feel like correcting my English, but she came up with suggestions for saying things in a different way. Her approach is hands-on, fast and personal. She doesn't translate literally from Dutch to English, she translates with empathy.
Eva Kempinger - www.expatsatwork.com - http://www.hollandbayernhaus.eu/EN/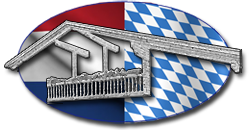 HelloBuyBye is an innovative modern way to shop on the web. LWD helped by making the website and other docs English.
>> Caroline Mackie is a punctual honoust and accurate translater. Besides that she is a pleasure to work with not only she delivers in time, she also advices in a pleasant way how to communicate towards the reader.
Hariatie Helleveld - HelloBuyBye.com

LWD translated handy coaching questionnaires for Preventie Coach.
>> Ik ken LWD kort maar tevens ook krachtig. Woorden die bij me opkomen als ik aan LWD denk zijn: empathisch, pro-actief, nauwkeurig, afspraak is afspraak, zorgvuldig en zorgzaam, relatiegericht.
Wanneer ik maar iets hoor [over meer] werk in jouw richting dan stuur ik ze naar LWD door!!
Ingeloes Bense - www.preventiecoach.nl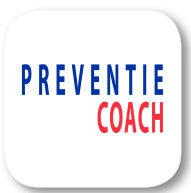 When Achilles
needed paperwork translated,

LWD was there.>> LWD werkt snel en accuraat. Ze heeft het talent om een vertaling te maken die makkelijk leest en soepel loopt. Ze leest zich snel in in het onderwerp en maakt een vertaling die precies de goede woorden en uitdrukkingen bevat. Erg goed en professioneel. Dank je wel daarvoor. Ik zal je aanbevelen bij mijn connecties.
Gideon de Haan MSR - www.achilles.nu